December 2, 2016 marked the opening of the first Russian graffiti art object dedicated to HIV prevention in Moscow. It was accompanied by outdoor HIV testing and informing the citizens about the importance of knowing one's HIV status. The event was organized by the Russian Federal Service for Surveillance on Consumer Rights Protection and Human Wellbeing (Rospotrebnadzor) and "AIDS Infoshare" Foundation and supported by UNAIDS in the framework of the "HIV testing week".
The opening ceremony was attended by Larissa Dementieva, Deputy Head of the epidemiological surveillance at Rospotrebnadzor, Vinay Saldanha, UNAIDS Regional Director in Eastern Europe and Central Asia, representatives of youth and non-governmental organizations, civil society and media outlets from Eastern Europe and Central Asia. Main theme of the art object focused on timely HIV testing that will help protect the present and the future of new generations. The choice of the location was due to high traffic and close proximity to one of the central metro stations – Novoslobodskaya.
"We are glad to support our partners in this project because HIV prevention needs to acquire new contemporary forms that are above all close and clear to young people. Graffiti is part of the youth culture and this way we hope to attract their attention to the problem of HIV. This art object was created to support several prevention campaigns that take place in Russia this year: the "STOPVICHSPID" campaign and "Hands up for #HIVprevention!", – said Vinay Saldanha.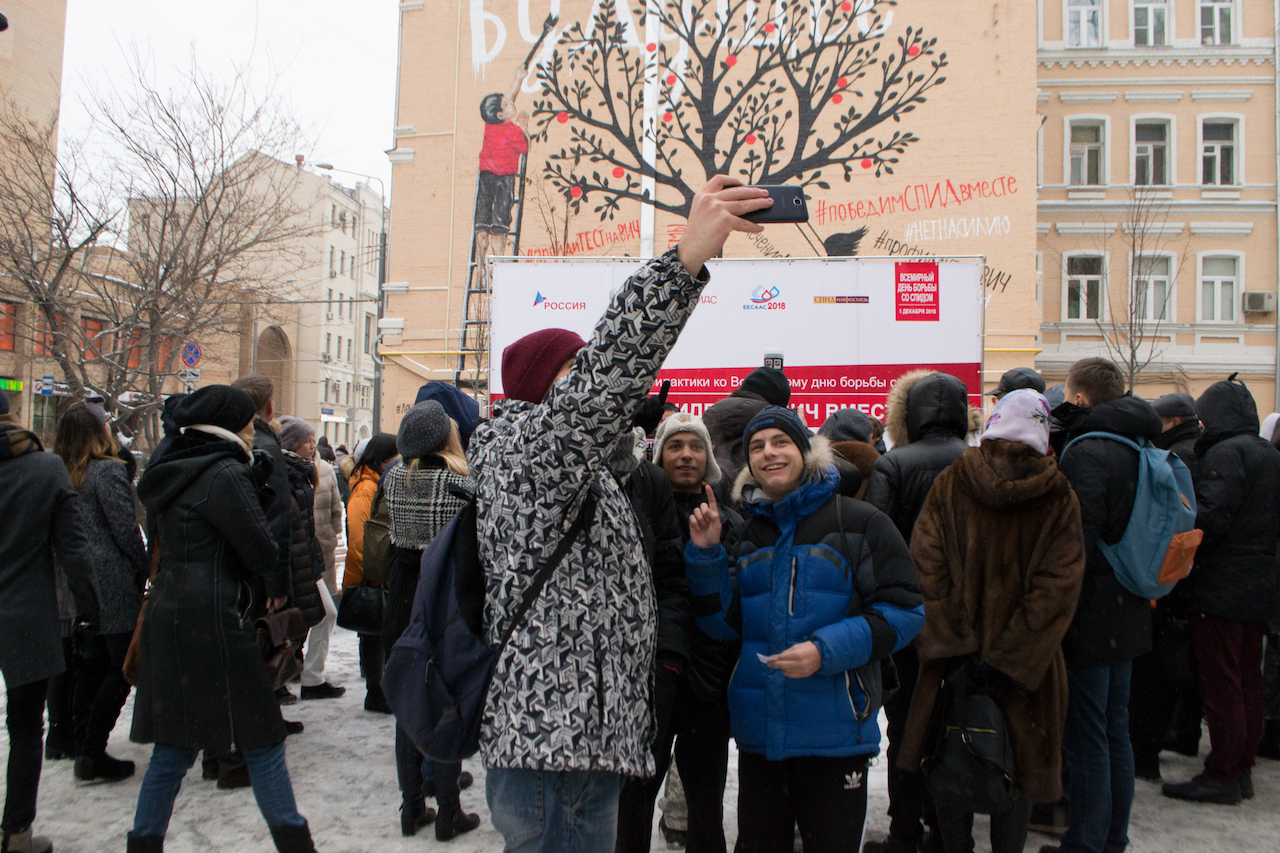 "This is a very cool event. Through art we can encourage people to get tested for HIV. We need to expand access to testing for adolescents and young people as well as help and educate them", – noted Yana Panfilova, founder and board chairman of the Eurasian Association of adolescents and young people "Teenergizer!".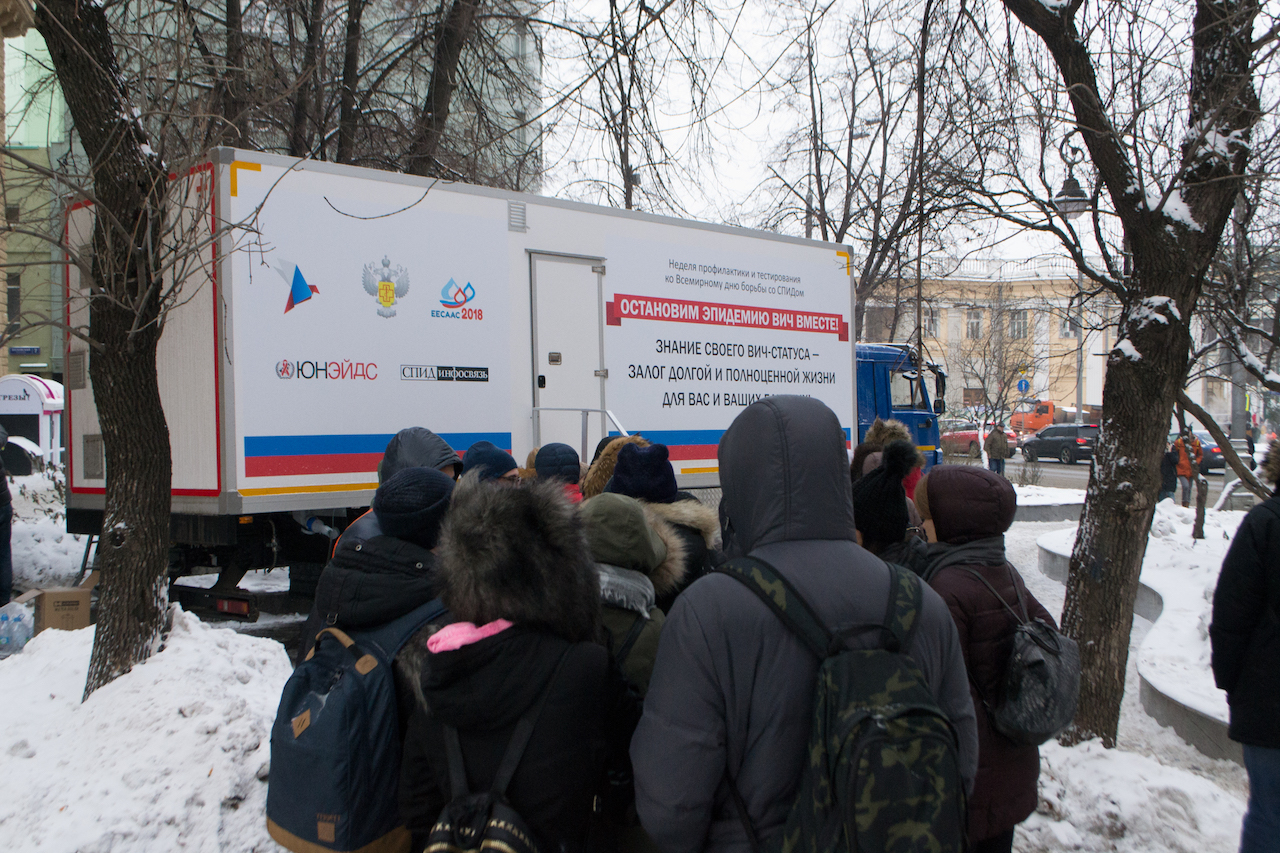 Throughout the day specialists from the Federal AIDS Center conducted free anonymous HIV tests in a specially equipped mobile medical diagnostic complex. Tests were followed by mandatory pre- and post-counseling. Volunteers handed out leaflets with useful information on HIV and tested the knowledge of bypassers on treatment&prevention. As a result, 213 people between the age of 18 and 35 have been tested on the spot that day.
"HIV infection is a disease that became a global burden for the mankind. In 2016 the United Nations adopted the Political Declaration on HIV/AIDS that aims at halting the epidemic by 2030. The Russian government fulfills its obligations in HIV response but we must go further, extending preventive measures and treatment coverage. We put testing and education, especially for the young people, in the forefront. I ask everyone to think about their health and get tested", – said Gennady Onishchenko, First Deputy Chairman of the State Duma Committee on Education and Science.
Photos from the event are available here: bit.ly/2gVgSoH
http://en.rus-aid.ru/wp-content/uploads/2016/12/DSC_0049.jpg
853
1280
admin
http://en.rus-aid.ru/wp-content/uploads/2015/02/logoru-300x138.png
admin
2016-12-02 17:59:32
2016-12-05 18:18:57
First Russian graffiti art object dedicated to HIV prevention was opened in Moscow